GREEK FESTIVAL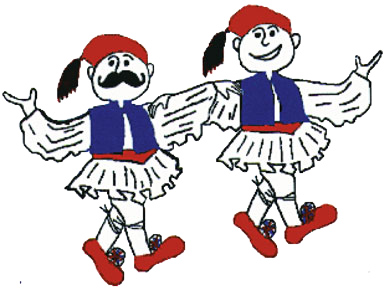 Celebrate with the Greeks at St. Philothea Greek Festival in Watkinsville.  The fun includes: Greek Food and Pastries, Live Music and Folk Dance, Church Tours and Christian Art & History Lectures, plus shopping and youth activities.
Friday Night is Gyro Night (Sep 15--5:30 pm – 8:00 pm) served with Greek potatoes and salad.  Pick up the Family Take-Out Special for 4 and save $8.
Festival on Saturday (Sep 16--11:00 am to 5:00 pm) for the Lamb Plate (braised lamb in Greek tomato sauce over rice, Greek green beans, and Greek salad) followed by a demi-tasse Greek coffee and a slice of baklava cheesecake! Vegetarian options available.  We are located at .  More information at www.AthensGreekFestival.com
Saturday, September 16, 2017
Cost:
$1
Contact:
Christina White
Phone: 770-725-5035
Website:
Click to Visit
Share this Event:
Email to a Friend
More...
Save this Event:
iCalendar
vCalendar
Google Calendar
Yahoo! Calendar
Windows Live Calendar
Categories:
Disclaimer:
We make every effort to provide useful and accurate information. Sometimes event details change or we receive inacurate information. We review public submissions but cannot guarantee thier accuracy. We encourage you to contact event coordinators and venues to confirm event details before planning to attend. If you notice inaccurate information, please contact us.